Solo Show. "Ana-tomía y Luz" is a collection of studio pieces made in Altos de Chavón The School of Design between 2014 and 2015. With them the artist analyzes the behavior and incidence of light on different objects and the structure of them. Human body is also being studied, always transcending the physical matter to highlight metaphorically some personal concepts. Most of the works are charcoal drawings with chalk on kraft paper, mixing collage and painting media in sepia tones. Also, we can find some acrylic and oil studies. "Ana-tomía y Luz" is the representation of a really valuable period on Nana Sanclemente's career because it studies the structural bases for what it would be her knowledge on drawing and composition during the next years"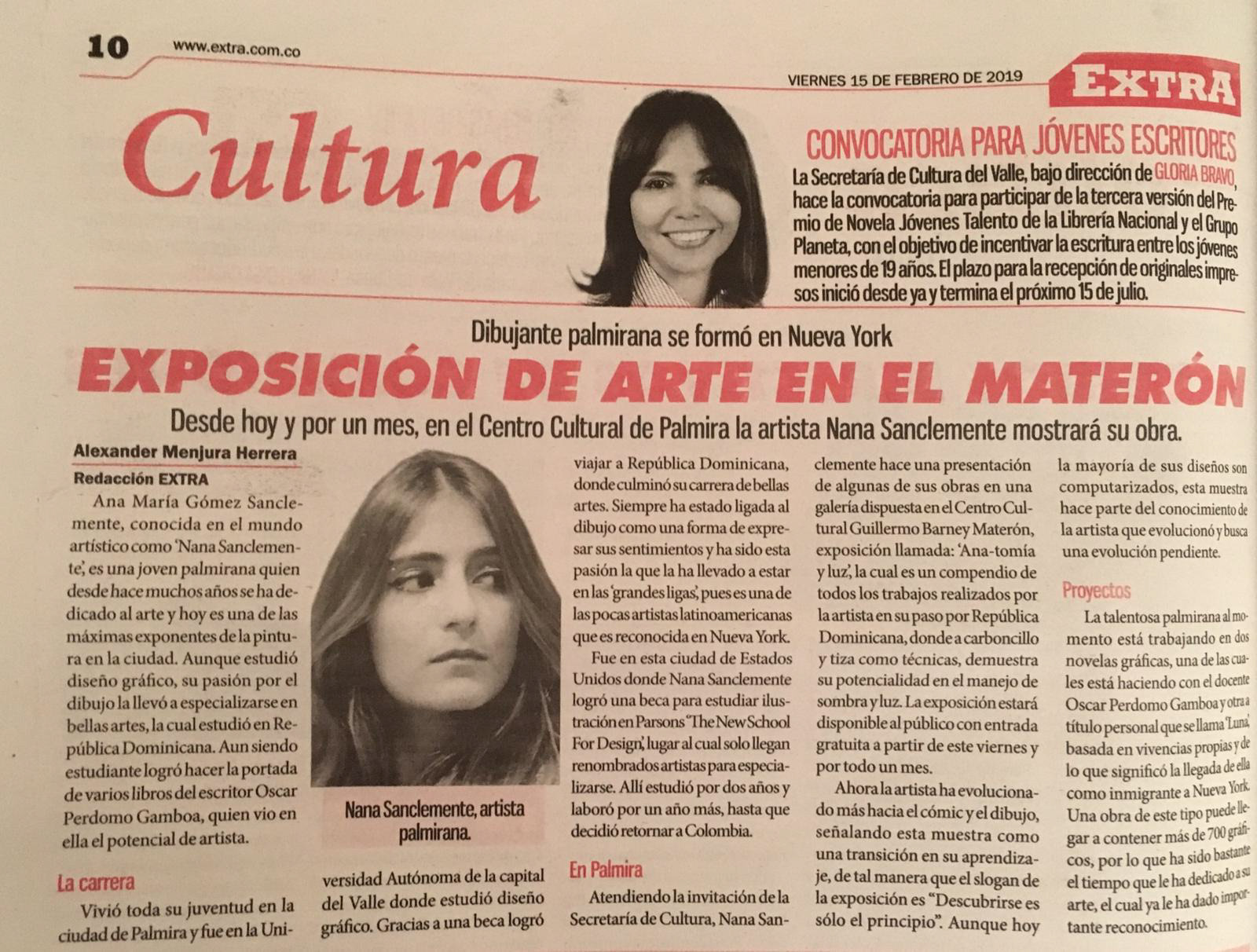 "Ana-tomía y Luz" es una colección de piezas de estudio,
realizada por la artista en Altos de Chavón, La Escuela de
Diseño en República Dominicana, entre el 2014 y el 2015.
En ellas se analiza -como el mismo titulo indica- el
comportamiento e incidencia de la luz sobre los objetos, y la
estructura de los mismos. También se estudia el cuerpo
humano, siempre transgrediendo el plano de lo físico para
resaltar metafóricamente conceptos personales.
La mayoría de las obras son dibujos a carboncillo, sanguina y
tiza sobre papel kraft con adición de collage, formando una
gama de tonos sepia. Adicional, se encuentran también piezas
de estudio de óleo y acrílico.
"Ana-tomía y Luz" es la representación de una etapa valiosa
en los principios de la carrera de Nana Sanclemente, ya que
enseña bases estructurales para lo que será su dibujo y su
conocimiento en composición y forma en años siguientes".